Blog
Two births and a death
Long time, no see, no hear. Several friends have asked what is happening.
Many big things. Proceeding chronologically:
Maya is born:
"Qin Hong", I heard some one shout. That's my wife's name.
What? What? I woke up from sleep and looked around the roomful of people. My mother in law was nearby, looking at me anxiously. It was 2am and I was asleep on an uncomfortable chair in the delivery waiting room.
Moments later, a hospital attendant rolled a stretcher out of the delivery room. I looked at my wife. She was in shock and did not seem to be aware of what was happening.
I looked at the little bundle by her feet. Saw the tiny, tiny face ….. blissfully asleep, completely unaware of the tension that all of us were going through.
I was now a father!!
Its amazing how a baby so small can change one's life.
Maya is now 1.9 years old. Naughty, sweet, cute, hollering … all rolled into one. She fills our life. When she is at my in laws, the house feels empty and quiet… And when I come home after a hard day, her smile lights me up.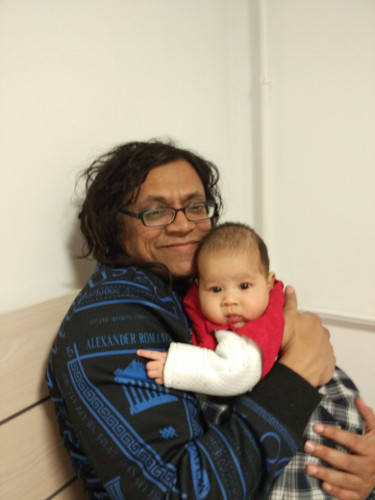 Dad passes away:
About two months after Maya was born, my Dad passed away in Arupukottai. He had been seriously ill for a few months. With his passing away, our base and psychological support in India is gone. He was our rock. No matter what happened, I could always write to him and his reply would lift my spirits.
I am glad I got married in my hometown. Glad that my in-laws and wife got to meet him. My dad is very picky with people, so I was very happy that he liked them.
He was a cheerful, optimistic and helpful man. He would go out of his way to help others, so much so that our mom would sometimes tell him to pull back. He was curious and a life long learner. He completed a law degree when he was 50. He started studying magnetotherapy after he retired. He bought a 4m dish antenna to start a business delivering cable TV when he was about 60.
I am glad he was able to hear news of Maya's birth and was able to see her photos. I think Dad's spirit is now in Maya.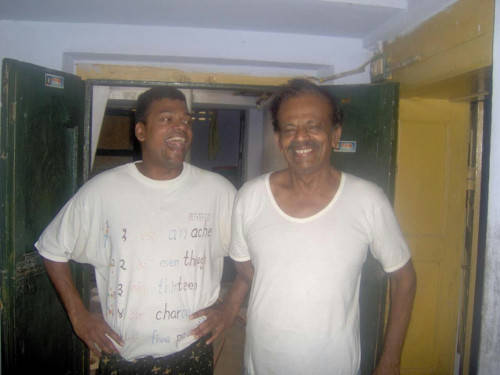 A startup is born
My brother Suriyan is a hardware and systems guru. He introduced me to the world of Raspberry Pi – a credit card sized computer. We came up with a system that lets your wifi guests land directly on your web pages. Its very useful for restaurants, bars and households in dense neighborhoods. Here is the
website - 100-xyz
The product and testing is complete.
We pitched at the Nanjing Innovation Fair. Suriyan flew down to China from San Francisco for the event. We have also participated at several Startup Grinds (events for startups). We are about to do a kickstarter soon.
Here
is the link – the video is not yet finished. Comments and suggestions are welcome.
So, thats what has been happening since you heard from me last :-)
Sorry for not writing sooner.
---
Comment:

恭喜你喜得千金,同时也请对慈父的离去节哀顺变。我看到你的现在,觉得幸福会一直陪你走下去。加油,雷森明,我是南昌的完颜华。记得我请回复我。
完颜华



Dear Sridhar: Glad to still keep in touch and hear all your things from blog, even I stop to write and read in blog several years. I will send mail feedback to you that sharing you what are happening to my son Wu-Peng and I. Have a nice weekend holiday. Best wish / Venus from Taiwan
Venus Tu



Hi Sridhar, Congratulations for your baby daughter she is so cute, and sorry for the passing of your father. I am blessed with two new granddaughters under three, and I know that felling of seeing them smile lights me up! My work in the studio keeps me happy, and always busy. I am working on a new web sight and legacy hi res images of my life work. Thank you for remembering me and keep up the great work and images you do. All the best, Ralph
Ralph Greene



你好完颜华, 恩,还记得你。发了电子邮件。
雷森明



Hi Venus, Thanks for writing. Also got your email. Your son is a great artist. Congrats to him.
Sridhar



Hi Ralph, Nice to hear from you. Happy to hear you are busy. The new website seems to be a good idea. Any future trips to Beijing?
Sridhar



是的,好久没有你的消息了,看到你家里发生的事情,我只能说:一切都是自然规律,振作起来好好生活,有爱你的妻子有你爱的孩子,,幸福快乐的好好生活就是对父母最大的孝顺。加油!你是最棒的!
milannuo



我是战全慧 辽宁省的朋友 祝福你开启新的生活!保持联系!
战全慧



console.log("test")
Anon


2016 October 2:
Error:
The group show "Error" opened on September 26, at Himalayan gallery in Songzhuang, Beijing. There were about 30 artists including 5 from abroad. The opening was lively and well attended. I liked the artwork displayed. My Poliyart "Couple" was exhibited. This is the first time many of my Songzhuang friends got to see my larger Poliyarts. After the show there was a barbecue with a festive atmosphere. Here are some photos.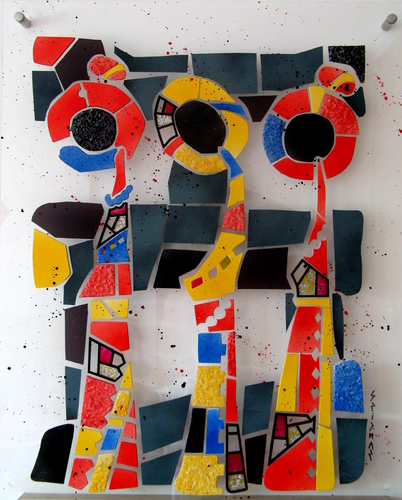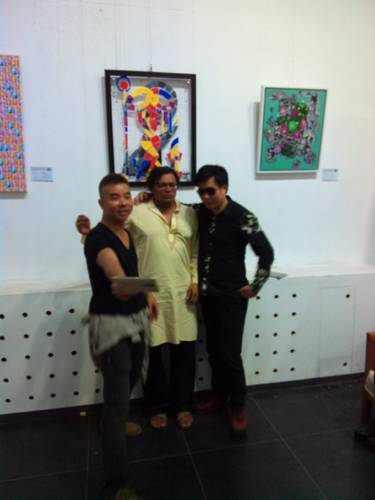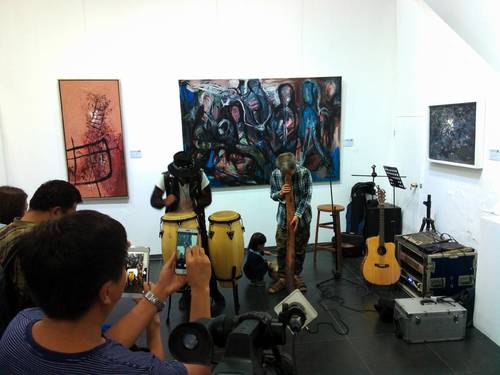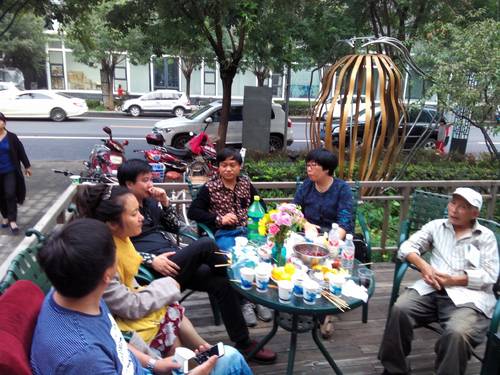 China Art Industry Expo:
This expo opened on September 29th. I got to know about my acceptance to the show only about a week before the opening. Had to do some major running around printing, sending contracts and getting ready for the show. The show was well organized and will end on October 5th. Attendance has been good and I have got some good feedback. Keeping my fingers crossed for sales. Photos here.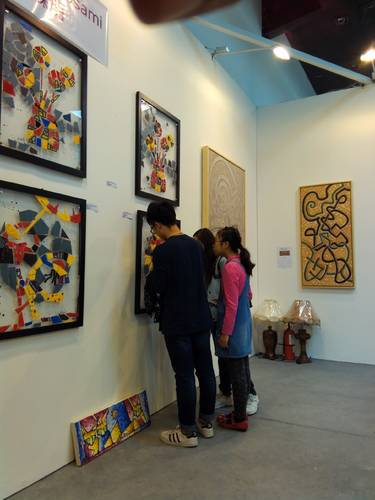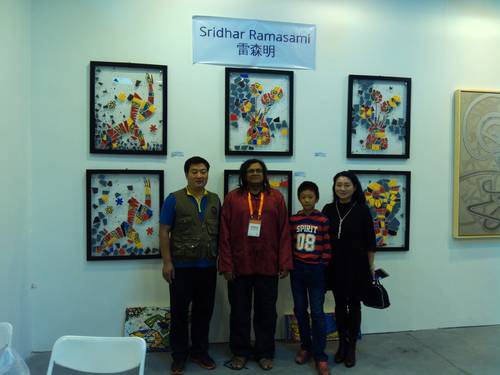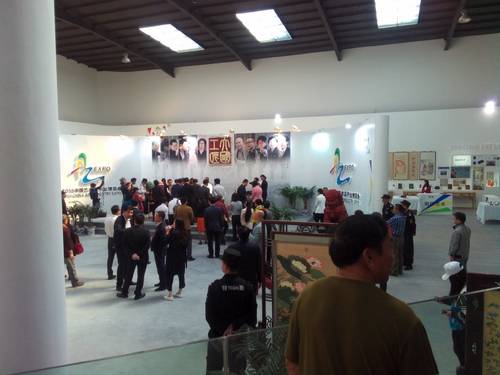 Paintings on wine bottles:
One of the Chinese wine companies wanted paintings on their ceramic bottles. This was a commission project where I painted 12 bottles. The company also bought one of my paintings. It was a fun project. Below are some photos of the wine bottles.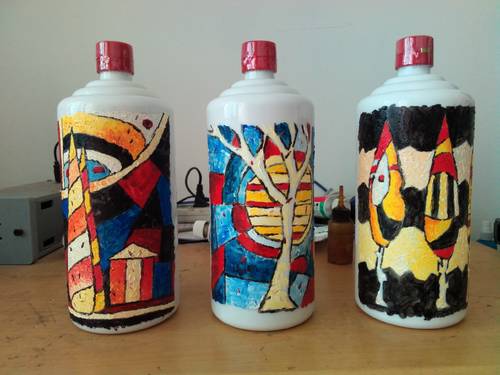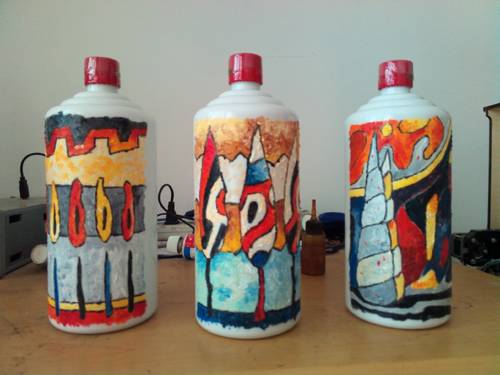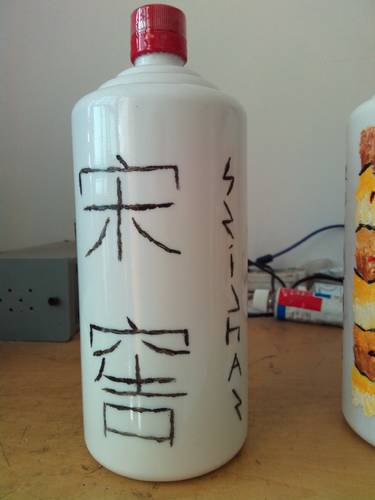 Upcoming shows:
5+5:
This show with 5 foreign and 5 Chinese artists will open on October 7. Will be dropping off work this morning. This promises to be a good show and will be held in YeXue Art Space in Songzhuang, Beijing. Mr. YeXue is a famous artist and a good friend of mine, so I am happy to be participating in this show. Here is the invitation for the show.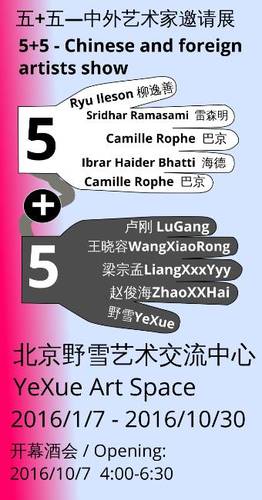 Gather Together:
This show will also be in Songzhuang and will open around the end of October. There will be contemporary art on oil, Chinese water color and poetry reading.
A busy fall. Please leave your comments below.
---
Comment:

WOW! I love the new direction you are going with your work Sridhar. Fresh and more refined, yet sill has your signature mark of excellence on it. Good job. You fellow artist from Artexpo New York, Karen
Karen Kohtz



Hi Karen, Wow, hearing from you after such a long time. Thanks for your compliments. Will send you an email soon.
Sridhar



祝贺您老朋友,心想事成。
赵四


2016 Sep 13: International shows in Xian and Beijing
Shuozhou, Shanxi:
Shuozhou city is a small city in Shanxi province. However, the organizers did a very job with the exhibition. There were about 250 works of artwork, collected from different parts of China. The venue was a set of traditional chinese hutongs (buildings with a courtyard in the middle). The opening was well attended with about 500 people. There were 3 international artists – one from Romania, one from South Korea and me. It was also widely covered by the local media. Here are some photos.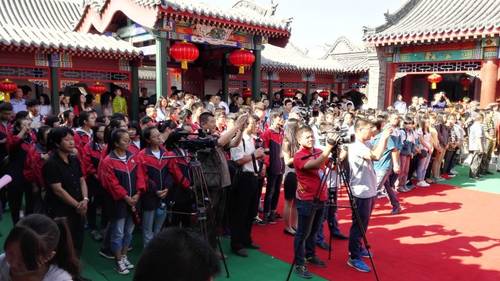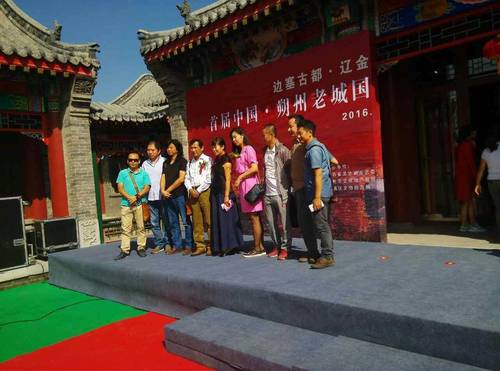 Xian, Shaanxi:
The Silk Route exhibition in Xi'an opened on 8th. Xi'an is considered the cultural capital of western China. I could not attend, as I had a conflicting art event at the Uruguay embassy in Beijing. My ex-student and friend Melissa, helped take photos of the event. There were artists from about 90 countries and the artwork ranged from representational to contemporary. Here are some photos.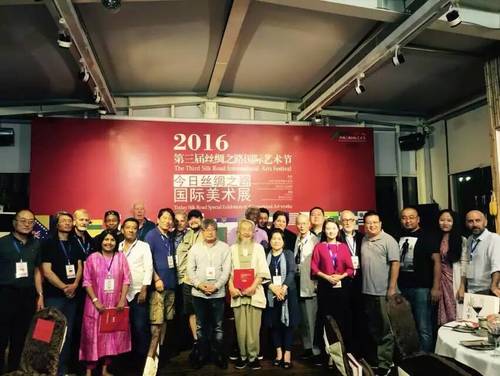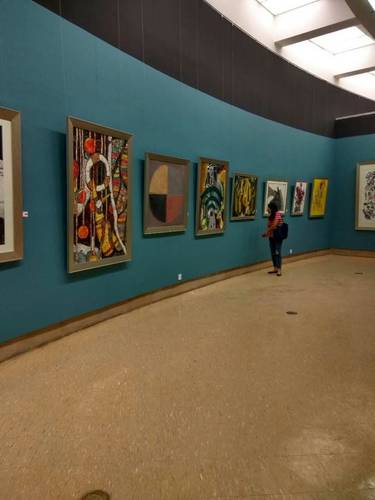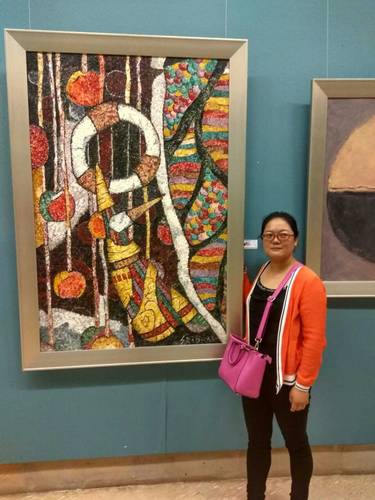 Future events:
There is one exhibition coming up in Songzhuang, Beijing. Its an international show with 5 Chinese and 5 foreign artists, including me. Its being held at the YeXue art center. Mr. Yexue is an old friend. I met him within 2 weeks of coming to Songzhuang. During the meeting he had said that he wanted to organize an exhibition with international artists. Its been almost 6 years since he said that, but here it is! The opening will be on October 7. Artists from China, India, USA, South Korea, Pakistan and France will be participating. Here is the invitation for the show.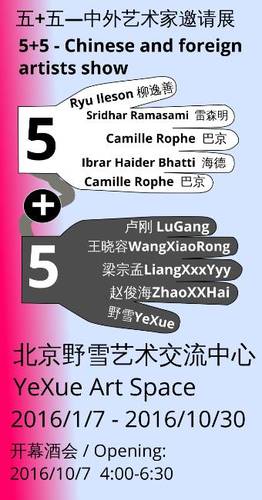 Another show titled "Error" will be held at the Himalayan gallery on September 26th, in Songzhuang. There will be about 30 artists including me. Here is the invitation for the show.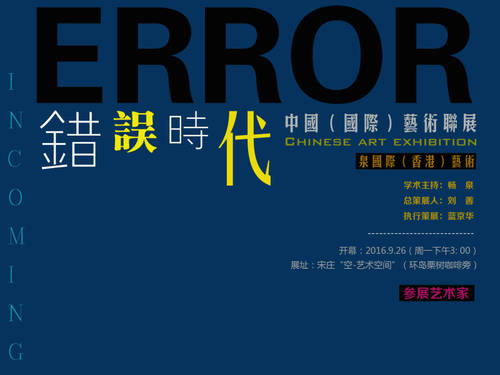 Exhibition at the Uruguay embassy:
There was also an exhibition at the Uruguay embassy in Beijing. About 30 artists showed their work. It was an interesting show and I learnt quite a bit about the culture there. Also met the ambassador and took a photo. This is my first meeting with an ambassador. Also met the curator and manager of the show. They are interesing and nice folks :-). Here are some photos.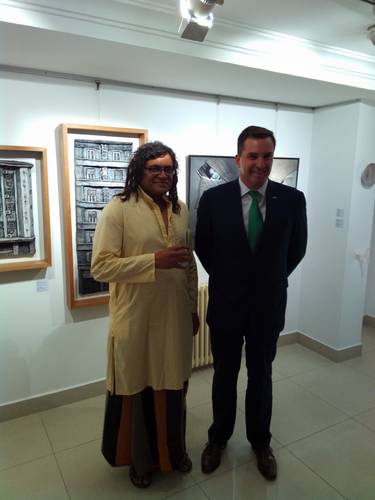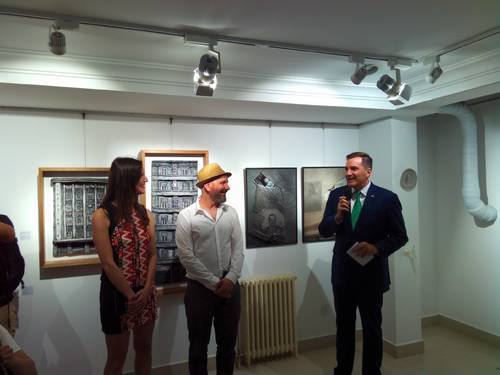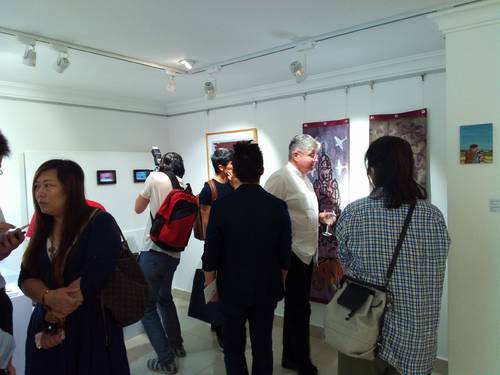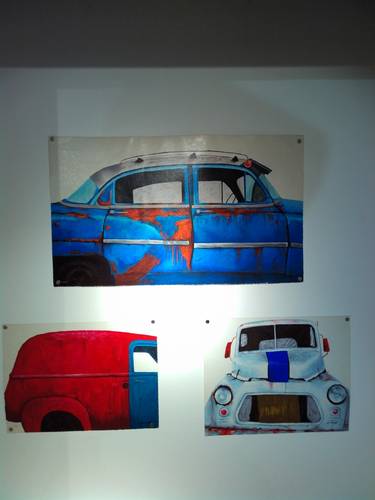 Please leave your comments below.
---
Comment:

Really like your latest work (big size). Wish you all the very best!
Tanushree Chatterjee Mishra



Thank you for sharing your life and art in China. I commend you for your pursuits in your life and your art. Keep it up.
Phil Toy



Hi Tanushree, Thank you very much. I also like the larger sizes :-)
Sridhar



Hi Phil, Thanks for stopping by. Maybe, you can introduce yourself next time :-)
Sridhar



非常棒的展览!我喜欢,有机会我也想参加。谢谢您告知我这些展览信息。
Judy Zheng



你好Judy,谢谢你了。最近我觉得在北京展览的机会多。
Sridhar



雷森明,你真棒,加油!
邢学英



你好邢学英, 谢谢你了 :-)
雷森明



How about your pictures in xi'an after the exhibition?
Melissa



Hi Melissa, I just got the paintings back from the Xian show. Thanks for asking :-)
Sridhar


Aug 28 2016: Shows and artwork
The show in WangFuJing went well. The organizers SongYang gallery know how to put on a show. There were musicians, theater folks, TV folks, animation companies and of course artists. I met a lot of interesting people from different walks of life. This was also my first exhibition of the larger sized Polyart. Here are some photos.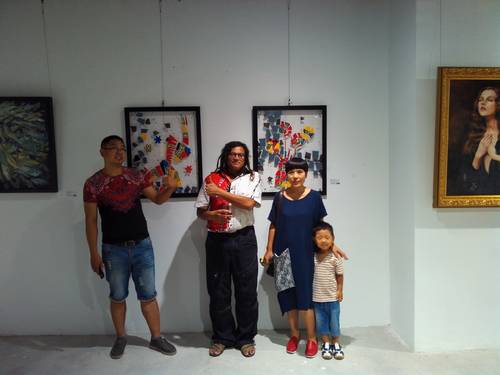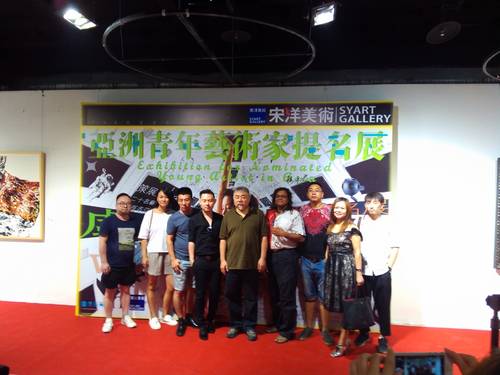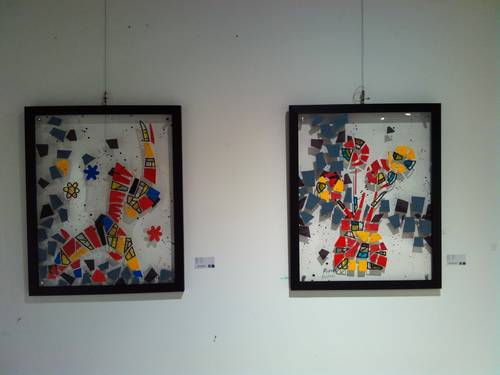 Future shows:
A week after that was the opening for 798 Exclamation gallery show. The opening was very different from the one we had last time. Last time there was a dance show and the Australian embassy was also present. This time it was different and more casual. There was no formal speeches or opening ceremony. However, the show looked very well and everyone seemed to be comfortable. Several curators and media people also show up. The curators liked the show and looks like this event may spawn off a couple of more shows. Here are some shots from the show.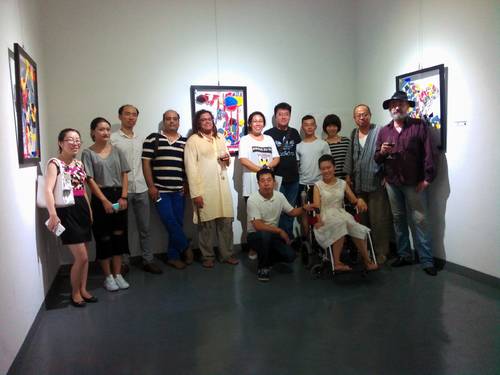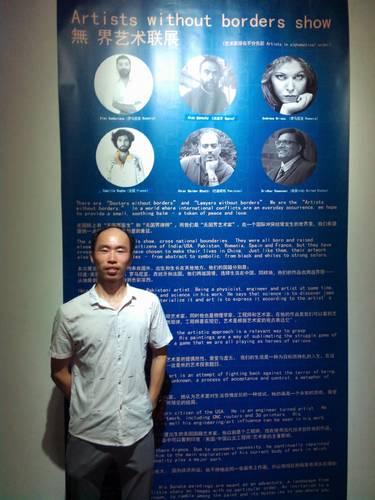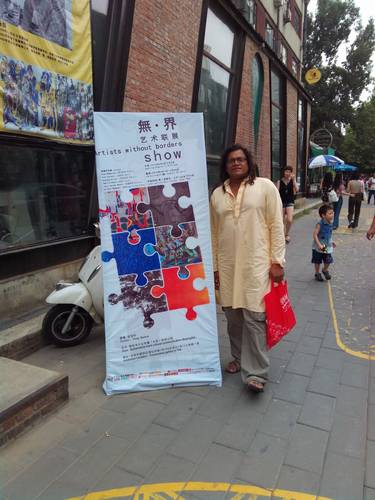 There will be a show in Shuozhou, Shanxi in a week. The show is titiled - Ancient and holy places of Liao and Jin dynasty - oil painting show. Two of my paintings will be included in the show. They are "Rocks, clouds, sun" and "Deer". These are acrylic on canvas works.
There will also be an international show in Xian where artists from about 90 countries will be participating. Its titled - The Third Silk Road International Exhibition. Two of my large paintings "Ribbon dancers" and "Work and Rest" were selected for the show. Below is the poster for this show.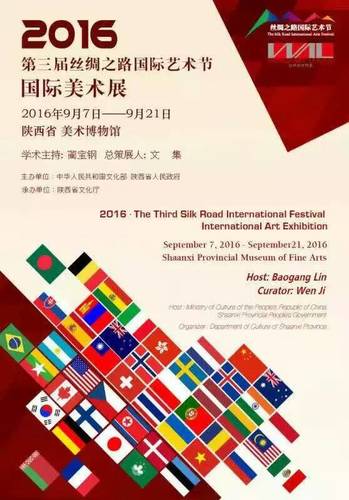 New work:
Here
are three recent Poliyart. You can see them here. The first one is Titled "Woman with Flower 4". I really like the woman with flower theme and am exploring different colors and configurations.
The second one is "Rocks, sun and waterfall". This design is like a cross section of the earth. The rocks appear as though they have sliced through. I find it very playful and interesting.
The third one is "Three thinking friends". This shows three friends standing in line in a thinking pose. Many people on wechat have liked this.
Please leave your thoughts below.
---
Comment:

Good luck from Munich (Germany) for your beautiful show!
Chris Bleicher



Hi Chris, Thank you very much. Miss Munich.
Sridhar



All the very best. Beautiful works as always. Congrats Regards
Tanushree



Hi Tanushuree, Thanks. Will drop you an email soon.
Sridhar



祝你心想事成
吴佳



你好吴佳, 谢谢你了。左近过的好吗?还在北京吗?
雷森明



WOW! I love the new direction you are going with your work Sridhar. Fresh and more refined, yet sill has your signature mark of excellence on it. Good job. You fellow artist from Artexpo New York, Karen
Karen Kohtz



雷森明老朋友,一切都好。谢谢
赵四


2016 July 29: 4 shows and a prize Sometimes things are boring and sometimes things very busy. The last month has been very busy. I have just completed two shows and two are about to open. The first show was in Dezhou, Shandong. My painting "Woman smelling flower" won the third prize :-). The museum is located in a remote village and is a factory converted to a museum.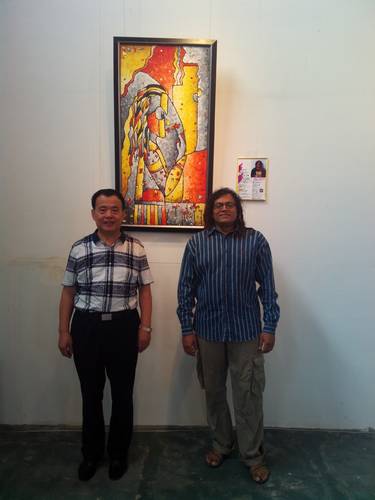 The second show was an experimental show in Shanhai museum, Songzhuang. 26 artists participated in the show. I had three pieces – 'Subconciousness and consciousness', 'An artists trashcan' and 'Lots and lots of people'. All three were installation pieces.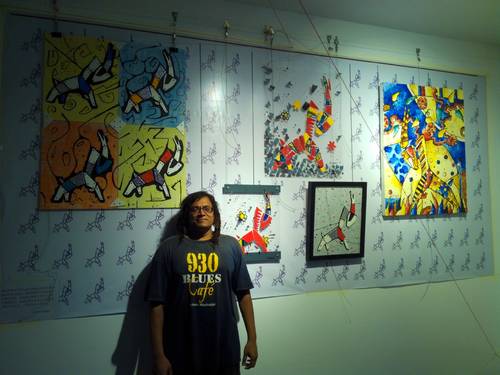 The third show's opening will be on July 30. Its by Songyang gallery and is being held at a very upscale marketplace called IN88 in Beijing. My pieces will be hanging in a place where Prada, Rolex etc are being sold :-) Songyang gallery is run by an enterprising young guy SongYang. Its a small gallery but they create a big buzz. This is a gallery to watch in the future.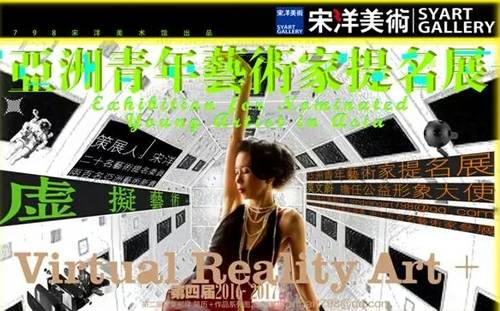 The fourth show's opening will be on August 6. Its in the 798 art district and the gallery is Exclamation gallery. Exclamation gallery is an established gallery and is run by Mr. Zhang who is a well known art collector and dealer. The name of the show is "Artists without Borders". I organized the show and it was quite an experience.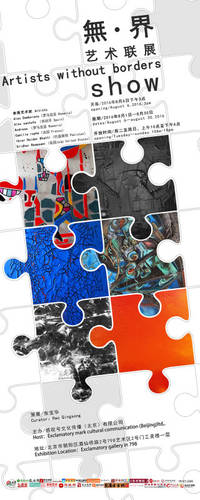 I have also created many new pieces recently. I am happy to say that they have been well received. For the first time in my art career, I am having to turn down exhibitions as I dont have enough artwork.
Here
are the new artwork.
Hope all your wishes come true, rain falls on your rice fields and sun shines on your hay.
---
Comment:

Looking great! Your colors have softened! Is it the effect of having a woman in your life?
Vikram



Hi Vikram, Thanks. I have no idea, if a woman in my life has softened the colors. Technically, I am using more grays to fill the transparent areas and making the artwork more complicated. As a result, the colors look less pronounced. :-)
Sridhar



热烈祝贺雷森明先生出如此优秀作品。中国老朋友赵四为你点赞
赵四



你好赵四老师, 好久不见。来北京的时候肯定和我联系。祝贺你天天快乐!
雷森明



Dear Sridhar: Wow~you had a great art schedule. Wu-Peng also ever Jointed Cross-strait four regions artistic exchange Exhibition at 798 Exclamation Art Space on Feb. this year. Mr. Zhang is a nice teacher, if you see him later, please give my bless to him. Hope you have a successful exhibition at there. Wu-Peng has his own new FB fan page for his art works now and also will has his own website that established by his university NTNU in the future. Last time you got married back to India when we stayed in Beijing, we had no chance to meet together, wish we have another chance to meet in the future too. Take care~
Venus



Hi Venus, What a coincidence - your son also having an exhibition in Exclamation gallery. Mr. Zhang is indeed a great gallery owner and art collector. Looks like your son's art career is doing very well. If you have wechat go ahead and add me.
Sridhar



给我介绍个印度女人做老婆!
张恒久



您好张恒久,好的 :-)
雷森明



祝贺您的画展圆满成功!太棒了!
Judy Zheng



一定的,为您点赞。快乐永伴
赵四